Introduction
A message from the Director-General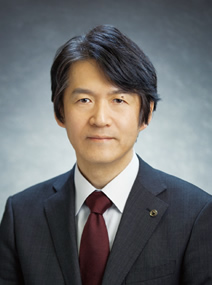 Head Office for Open Innovation Strategy, Tohoku University
Takafumi Aoki
(Executive Vice President of Tohoku University)
The Head Office for Open Innovation Strategy works to strategically expand open innovation based on the B-U-B (Business-University-Business) Partnership model — a unique framework developed over the years by Tohoku University in which we create innovation ecosystems with the university functioning as a platform for participation by multiple businesses.
Starting with the GCM (General Creative Manager), we have professionals from industry on staff, and our expertise enables us to strategically plan and carry out projects with high business potential that are closely related to the business's product commercialization strategy.
With a vision to strategically expand Tohoku University-style open innovation with our organization serving as the core, we have started our activities in the university's areas of strength — life sciences and materials science — and plan to expand out to new areas such as ICT and application of super lightsoures. We aim to create innovation with major social impact, and look forward to your participation, especially from industry.